RIBMO STEEL
Code:PA700RIB
RiBMo - Ride Bicycle More
RiBMo tyre from Panaracer is the tyre commuters and touring cyclists have been waiting for. Using revolutionary Protex technology, the RiBmo offers unrivalled bead to bead puncture resistance thanks to the strong 800D cord interwoven with super tough Vinyl thread. The protection offered against penetration and pinch flats is 300% better than standard tyres. Panaracer's new Mile Cruncher rubber compound ensures long life durability, fantastic grip and great ride comfort. The All Contact tread shape optimizes tyre performance by minimising rolling resistance and maximising cornering contact with the road.
When you need to arrive safely at your destination, RiBmo will be sure to take you there.
Sizes Available:
26 x 1.25
26 x 1.50
26 x 1.75
700 x 23
700 x 25
27.5X1.50
700 x 28
700 x 32
700 x 35
£24.99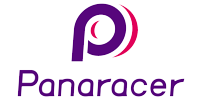 Reviews
Panaracer Ribmo - Cycling Plus November 2013
01/11/2013
We've thrown it at everything from rough summer bridleways to heavily-loaded urban winter commuting without it skipping a beat.
Read More...