SUPER HELMET
Code:BEHSUP
MADE FOR ALL-MOUNTAIN
All-mountain riding has progressed, and so have the bikes. But in some cases, the equipment hasn't kept up. That's why we created the Super. Just like Today's lightweight, longer travel trail bikes—which can slay descents but also climb—Super is purpose-built for allmountain fun. You get full protection plus incredible comfort and ventilation. It features increased lower rear coverage, innovative goggle management, and an integrated camera mount. If you're an enduro racer or aggressive all-mountain rider, Super was made for you.
GOGGLEGUIDE SYSTEM
The GOGGLEGUIDE™ ADJUSTABLE VISOR SYSTEM allows riders to manage their eyewear with minimal intrusion on their ride. The flexible system accommodates both goggles and glasses, and works either with the visor installed, or without, using the included goggle retention arms. Simple, effective, cool.
INTEGRATED CAMERA MOUNT
The Super's INTEGRATED CAMERA MOUNT seamlessly affixes your GoPro® camera in the perfect spot without the need for messy double-stick tape or zip-ties. The removable mount mates perfectly with the Super's top vent, leaving no trace when not in use and putting the camera in the ideal position to capture your ride.
OVERBROW VENTILATION
The Super's OVERBROW VENTILATION™ system is tuned for trail riding and actively ushers cool air over the head via four intake ports on the brow of the helmet. A specially designed bridge keeps the ducting free from obstruction while the Super's air-channel matrix works in concert with the helmet's 25 vents for maximum high speed airflow, as well as optimised passive ventilation at low speed.
SUGGESTED USE
MTB All-Mountain/Enduro; MTB Trail Ride
TECHNOLOGIES
Speed Dial™ Fit System
Overbrow Ventilation
Integrated, Removable Camera Mount
GoggleGuide™ Adjustable Visor System
Fusion™ In-Mold Microshell with Injected Molded Lower Coverage
Internal Reinforcement
Channeled Ventilation
Cam-Lock™ Levers
Registered Graphics
SPECS
WEIGHT 390 grams
VENTS 25 vents, 4 brow ports
CERTS CPSC Bicycle
CE EN1078
Sizes Available:
L 58-62CM
M 55-59CM
S 52-56CM
S 51-56CM
Colours Available:
BLACK
BLACK/WHITE STAR
BLUE/GREEN
BRIGHT GREEN
RED/BLACK
TITANIUM
TITANIUM/RED STRIPE
WHITE
£99.99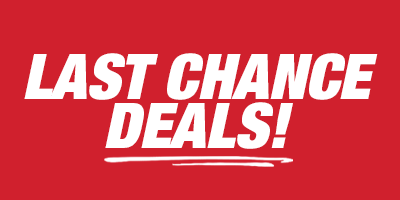 Size Guides
Reviews
Bell Super Helmet - What Mountain Bike
What Mountain Bike 

01/01/2014
This claims to straddle the line between flimsy XC and heavy full-face for the perfect all-mountain blend of protection and comfort. And it does it. 
Read More...
Bell Super - Bikeradar.com - 29th March 2013
"Excellent coverage and thoughtful features in a well-ventilated enduro helmet"
Bell's take on the enduro-centric helmet is the most focused to date. "We looked at the space and saw an opportunity to fill some unmet needs," said Bell product manager Shannan Valette.
Read More...